Watch and Learn through Live Sessions
Learn from experts at i GET IT, Tata Technologies and our partners as they present webinar sessions on various topics for engineering design applications and industry topics. You can join a live scheduled session for free or watch past sessions at anytime as an i GET IT Professional subscriber.
Watch our experts as they share their knowledge.
Join a Scheduled Session
i GET IT Live sessions are available to anyone during their scheduled time slot by clicking Join and registering.
i GET IT Professional subscribers have access to all of the past session recordings and can watch at anytime while logged in.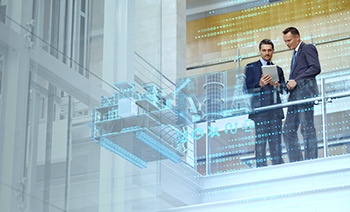 Teamcenter Manufacturing, Part 4: PLM MES Integration & Electronic Work Instructions
7/12/2018 1:00 PM
(Eastern Time Zone)
Get products to market faster with more efficient, sustainable, agile capabilities. Mitigate the risk of late-stage change, which has the largest single impact to profitability. Reuse proven global production capabilities to optimize quality and performance. Learn how to leverage the Teamcenter PLM system to streamline manufacturing planning and operations, not just engineering. Teamcenter for Manufacturing creates a single source of product and production knowledge which assures products are designed for manufacturability, while manufacturing plans are synchronized with increasingly aggressive launch goals. The final part of this series will give you an overview of integration between manufacturing operations management to manufacturing execution and shop floor, including MES integration and electronic work instructions.
Author: Tata Technologies - Siemens PLM Experts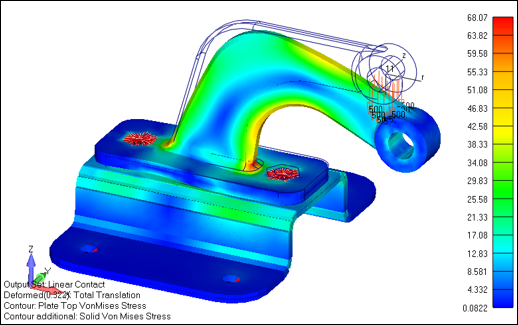 Shorten & Improve Your FEA, Part Three
7/17/2018 1:00 PM
(Eastern Time Zone)
Femap is an advanced engineering simulation software program that creates finite element analysis models of complex engineering products and systems, and displays solution results. It can virtually model components, assemblies, or systems and determine the behavioral response for a given operating environment, while working with any commercially available solver; this gives the user a single, powerful interface for all of their analyses. This webinar series will demonstrate the power of Femap in different stages of the FEA process. The final session focuses on the post-processing capabilities of Femap. These post-processing tools and reports include: • Contour and criteria plots • Deformed shape animations • Dynamic cutting plane and iso surfaces • XY plots • Free body diagrams and grid point force balance output
Author: Tata Technologies - Siemens PLM Experts
Watch Past Sessions
Past i GET IT Live sessions are available to watch at anytime by subscribers purchasing i GET IT Professional subscriptions. As a bonus, we have also selected certain sessions that are available for anyone, which are represented by a green play button in the list below. Purchase an i GET IT Professional subscription to get access to all of the past sessions.